ShAMELESS PLUGS and other stuff
As "The Star-Spangled Banner" played and the American flag ascended and the glistening gold medal dangled from his neck, Daniel Cnossen's thoughts drifted to everything that had led to his improbable win.

He'd been to the Paralympics once before, but his best finish in those 2014 Winter Games was sixth place. Now, there Cnossen was, atop the podium in PyeongChang, South Korea, the champion of a race in which he didn't think he would even medal.

Then his mind cast back further, reaching for the moment that truly set him on this path. It was nine years ago that he had stepped on that IED in Afghanistan, when his legs were amputated just above the knee, when everything changed. Back before the dozens of surgeries needed to piece his digestive system back together. Before he learned to walk anew, and then ran that first mile on prosthetics. Before he gave cross-country skiing a shot. Before the former Navy SEAL could could even conceive of the idea that he might stand on a podium someday, the first American male to win Paralympic gold in the biathlon.

But considering that throughout his life he has accomplished pretty much everything he's set out to do -- graduating from the Naval Academy and Harvard, commanding a team of SEALs, finishing triathlons again despite his injuries, and finally, becoming a Paralympic gold medalist -- nothing the 38-year-old achieves should come as a surprise. Even if sometimes, somehow, it still does.

"No way could I have ever envisioned this -- a total surprise but wonderful," his mother, Alice Landers, said, giggling at the thought. "I'm so proud of the journey he has made and will still make."

Read the rest of the story at The Athletic

...
Powered by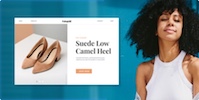 Create your own unique website with customizable templates.