ShAMELESS PLUGS and other stuff
A little after 6 o'clock Monday morning, Kyle Rudolph pawed off his iPhone alarm, then braced for the pain, not knowing how bad it would be until his feet touched the floor.

About 15 hours earlier, down in Jacksonville, he had played 64 offensive snaps out of a possible 66. The final one was a kneeldown that sealed a win over the Jaguars.

The 27-year-old tight end had a 44-yard reception on the game's first play, getting twisted to the turf at the end of it. And his 3-yard touchdown late in the fourth quarter helped put the game away. In between, Rudolph locked out linebackers on running plays and a few times threw his broad shoulders into defensive ends while leaking out on routes.

After stretching his long legs in first class on the 1,176-mile flight back to Minneapolis, Rudolph cleaned several inches of snow off his truck in the Winter Park parking lot and headed home to watch Christmas movies with his wife, Jordan, on Freeform.

As far as his Sundays go, this one did not seem to be too taxing. But Rudolph didn't know for sure until Monday morning, when he climbed out of bed and took stock of what ached. This Monday, his pain and discomfort level was only a three or four out of 10.

"I felt pretty good," Rudolph said. "Some Mondays you kind of wonder how you're going to be able to play a game the following Sunday."

Over the next 150 hours, Rudolph would be preparing his body to do it all over again this Sunday, when the desperate Vikings host the Indianapolis Colts.

It would be a few more days until he felt like himself again, relatively speaking, of course. After 13 meaningful games filled with high-speed collisions and with at least three more left, Rudolph won't be 100 percent any time soon. But a weekly routine without much variation has allowed him to play every game, many at a high level.

As Rudolph got his body right for Sunday's game against the Colts, the sixth-year tight end agreed to give the Star Tribune a detailed look at his personal recovery process.

It started early Monday, the most important day for a player besides game day.

Read the rest of the story at StarTribune.com

...
Powered by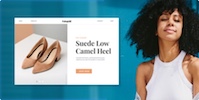 Create your own unique website with customizable templates.