ShAMELESS PLUGS and other stuff
Sack by sack, a dominant Vikings defense pieced together an extended highlight reel for the postgame shows during last weekend's 22-10 beatdown of Cam Newton and the Carolina Panthers. The one that got the most exposure was Danielle Hunter's safety, which came after he put Panthers left tackle Michael Oher of "The Blind Side" fame on his backside.

Those watching the clip likely focused on Hunter as he quickly pancaked Oher on his way to Newton in the end zone. But Hunter's highlight probably doesn't have a happy ending if not for the unheralded work of the refrigerator-sized man next to him.

At the snap of the ball, nose tackle Linval Joseph was immediately blocked by a pair of Panthers linemen. Carolina center Ryan Kalil was named a first-team All-Pro for the second time last season. But on this play, and many others, he could not handle Joseph alone.

Left guard Andrew Norwell had to linger longer than he would have liked and was slow to release and help Oher. He desperately tried to shove Hunter wide of Newton but was a step late. Hunter toppled the reigning MVP for a tide-turning safety.

"That shows how good Linval Joseph is. When you, as a left guard, don't trust a guy like Ryan Kalil to be able to block him one-on-one? That's a lot of respect you're showing that guy," said former NFL defensive end Stephen White, now an analyst for SB Nation. "It kind of changed the complexion of that game. Little stuff like that doesn't show up on the stat sheet, but it makes Linval Joseph such an asset for Mike Zimmer's defense."

In 2014, Joseph was the first significant free-agent signing of the Zimmer era. The New York Giants, whom the Vikings host Monday night at U.S. Bank Stadium, let Joseph walk because they felt they could simply plug another space-eater into the middle of their line. Two and a half years later, Joseph might be Minnesota's most indispensable defender.

In his first two seasons here, Joseph, who enjoys doing the dirty work like he did on Hunter's safety, was a 330-pound difference-maker hidden in plain sight. But with three sacks in his first three games this season, the former high school point guard is finally getting the attention he deserves as arguably the best nose tackle in the NFL.

Read the rest of the story at StarTribune.com

...
Powered by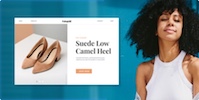 Create your own unique website with customizable templates.