ShAMELESS PLUGS and other stuff
As the jubilant Vikings spilled into their locker room at Lambeau Field the night of Jan. 3, team staffers tossed them championship hats and T-shirts.

While safety Harrison Smith and other defenders, exhausted after playing most of the second half as the Vikings held off a relentless Packers rally, collapsed into folding chairs, all of the wide receivers posed for a selfie.

At one point, the linebackers sneaked back out onto the tundra for an old-fashioned group photo with Chad Greenway, not knowing if it was his last hurrah.

But the lasting image of the night was coach Mike Zimmer, sporting a wide grin and a gray NFC North champions hat, with his feet kicked up at the front of the team bus before it pulled out of Lambeau toward the local airport.

That 20-13 win in Green Bay was their first since 2009, which was also the last time the Vikings claimed the division crown. Last year at Lambeau, with a talented young core and their fiery head coach getting them to fall into line, it looked as if the Vikings had found equal footing with the Packers going forward.

"Everybody was excited. It felt like a big, old barrel had been lifted off us," cornerback Captain Munnerlyn said this week. "There was a feeling like, 'Yes, we finally beat these guys. We took the division from those guys.'"

He added: "It seems like forever ago because we've been through so much."

There was Blair Walsh's infamous miss, Teddy Bridgewater's dislocated knee, a coordinator quitting, Walsh getting the boot, and bunch of other injuries, including Zimmer himself missing a game because of emergency eye surgery. And after starting 5-0, the Vikings have lost seven of their past nine games.

So 52 weeks after dethroning Aaron Rodgers and the Packers and six days after an embarrassing home loss to the Indianapolis Colts, the Vikings will be fighting Saturday at Lambeau Field to remain in playoff contention.

If they lose, they then face the cold reality of a suddenly uncertain future, with Bridgewater's devastating knee injury and the stalled development of other young building blocks potentially altering the future of the franchise.

Read the rest of the story at StarTribune.com

...
Powered by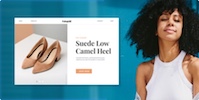 Create your own unique website with customizable templates.