ShAMELESS PLUGS and other stuff
The last time the Vikings selected an offensive lineman in the first three rounds of the NFL draft, our current U.S. president was firing B-list celebs such as George Takei and Debbie Gibson on television, iPhones had just recently started talking back to us and Adrian Peterson was still furiously rehabbing his blown-out left knee.

It has been five years since the Vikings picked left tackle Matt Kalil fourth overall in 2012. Since then, as they instead drafted late-round linemen and hoped that they could develop a couple of them into another Matt Birk or John Sullivan, the Vikings have watched their offensive line decay into one of the league's worst units.

So, naturally, General Manager Rick Spielman often gets asked, "Why haven't you drafted more offensive linemen in the earlier rounds?"

Whether the Vikings under his watch were unwilling or simply unable to select more blue-chippers up front, Spielman recently admitted he reconsidered his line-building philosophy after their once-promising 2016 season was doomed by bad blocking.

The Vikings, who enter this weekend's NFL draft with a short-term need at guard and a long-term one at tackle, are not alone in searching for a better way to build a line. Many critics argue that line play across the NFL has declined.

As spread offenses have overtaken the high school and college ranks and practice time in the NFL has shrunk, drafting and developing linemen has become even more difficult for NFL teams, especially ones that have opted not to use premium picks on the offensive line.

Spielman said the Vikings did a study on "everything we've done from the offensive line" and calculated the success rate for linemen based on round. The main takeaway seems pretty obvious: "Most of the guys that become successful are going to get drafted early in the draft."

Read the rest of the story at StarTribune.com

...
Powered by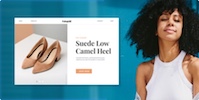 Create your own unique website with customizable templates.