ShAMELESS PLUGS and other stuff
During his super first two seasons with the Vikings, it seemed as though outside linebacker Anthony Barr always was powering into the backfield like a locomotive and was capable of leaping over tall linemen in a single bound.

From his game-changing sacks to a game-winning fumble return for a touchdown as a rookie, it was impossible not to notice Barr as he established himself as one of the best young linebackers in the NFL.

This season, though, the 24-year-old has mostly looked like a mere mortal as others on the NFL's top-ranked scoring defense have been more impactful.

"On this defense, we've got a lot of good players, and our main focus is that you don't have to be a superhero. Just go out and do your job," defensive end Everson Griffen said. "[Barr has] been playing real well in my [opinion]."

The Vikings defense, while still arguably the league's best, has shown cracks the past two weeks. The big plays it regularly produced early in the season have become sparse, with only two total sacks and one interception in back-to-back losses against the division rival Chicago Bears and Detroit Lions.

Barr's emerging from a phone booth could be just what the Vikings need to get their defense back on track and end their worrisome three-game losing streak by beating the Washington Redskins at FedEx Field on Sunday.

Read the rest of the story at StarTribune.com

...
Powered by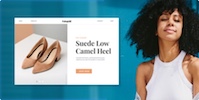 Create your own unique website with customizable templates.