ShAMELESS PLUGS and other stuff
The much-needed offseason overhaul of the Vikings offense was completed over the weekend, with the team adding a few more final pieces during the NFL draft.

After shelling out more than $100 million in non-guaranteed contracts to a trio of free agents on that side of the ball, the Vikings used five of their first seven draft picks on offensive players, including their top two. It was the first time the Vikings have done the latter since hiring Mike Zimmer, their defense-obsessed head coach, in 2014.

Zimmer shrugged Saturday when asked about the offense getting most of the love.

"I'm just trying to win. I don't care how we do it. I don't really want it to be 65-63. But I just want to win games," he said. "It's very obvious that we need to improve offensively."

While the defense rose in the rankings every year under Zimmer, their oft-ignored offense has languished near the bottom of the league in total yards. Last season, behind an injury-ravaged line that was porous in pass protection and rarely generated push in the running game, the Vikings dinked and dunked their way to a No. 28 ranking.

Knowing they finally had to do something about it, they devoted the vast majority of their offseason spending and draft capital on offense, looking to give Pat Shurmur, retained as coordinator, the personnel needed to run a functional offense.

The big bucks went to offensive tackles Riley Reiff and Mike Remmers. Their top pick, in the second round, was gambled on running back Dalvin Cook, a first-round talent with off-the-field concerns. And several other new players have upped the talent level.

"It's not just scheme," Zimmer said in March. "It's about players at the end of the day."

Read the rest of the story at StarTribune.com

...
Powered by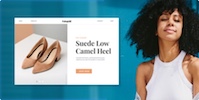 Create your own unique website with customizable templates.