ShAMELESS PLUGS and other stuff
The big story hanging out there Tuesday afternoon as I drove to Winter Park was the pending release of longtime Vikings center John Sullivan. It was not unexpected considering he was coming off two back surgeries. But it was pretty significant news as far as the NFL's first cut-down day goes.

Typically in the first 15 minutes or so of practice every day, all of the beat writers grab a paper copy of the roster and start checking off numbers to see who is practicing, who is watching and who is MIA.

Yes, it's thrilling stuff. Glamorous lives we live.

I had just made it through the roster -- no sign of Sullivan -- when the Vikings finished their early position drills and assembled on the far field for the day's first team drill. I hustled over, picked a spot on the sideline and began to scribble a couple of things down on my notebook.

I was waiting for a call from Raiders wide receiver Amari Cooper, a high school teammate of Bridgewater, for a deep dive I was doing on the QB for our season preview section. I had already done nearly two hours of interviews with Bridgewater, position coach Scott Turner and analysts Trent Dilfer, Brady Quinn and David Carr. Cooper was my last one before sitting down to write the 50-inch feature on the 23-year-old.

As I looked down at my phone to check the time, Bridgewater took a snap, dropped back in the pocket to pass like he does dozens of times every day and his left knee caved, causing him to tumble to the turf.

I will never forget the surreal scene that followed.

Teammates knew instantly that Bridgewater had been seriously hurt. Middle linebacker Eric Kendricks spiked his helmet into the ground, which sent it tumbling end over end toward the sideline on which we stood. Some players bellowed out pained F-bombs. Others dropped to a knee in prayer or in disbelief after watching Bridgewater collapse without being touched.

Their quarterback, and their friend, was done for the season. And their Super Bowl hopes -- very much legitimate -- were dealt a devastating blow.

The medical staff sprinted onto the field to assess the damage. Vikings veterans such as Adrian Peterson, Brian Robison and Shaun Hill -- the man who will get the first crack at replacing Bridgewater -- gathered around the quarterback as they appeared to put an air cast on his leg. Other players had to turn away from the sight of the injury, which turned out to be a dislocated knee, a torn ACL and more.

After a couple of minutes, coach Mike Zimmer ended the practice and sent the team into the locker room. In nine years covering the NFL, I had never seen that happen after a player got hurt so early in practice. I talked to longtime NFL writer Sam Farmer of the Los Angeles Times on Wednesday, and he said he had never heard of a coach doing it either.

Soon an ambulance arrived for Bridgewater. After two hours of waiting, Zimmer, understandably emotional but displaying admirable resolve, said the chances of Bridgewater playing this season were not good. An official diagnosis later in the night confirmed the team's worst fears.

There is a chance Bridgewater, a promising young QB, might never be the same. Hopefully that is not the case. We aren't supposed to have a rooting interest in the teams and people we cover. But I'll be pulling for him. He is a likeable kid who is more playful than he lets on when the cameras come on.

This is going to be one of the experiences that will stand out after a long career (hopefully) in sports journalism. Seeing Bridgewater down on the turf. Watching Kendricks hurl his helmet in anguish. Hearing some of his other teammates cry out. Feeling the spirit getting sucked out of a team.

Anyway,

here is the story I wrote for the front page of the sports section.

Thanks to colleagues Andrew Krammer, Chip Scoggins, Mark Craig and Chris Miller for their help during a frantic news day.
Powered by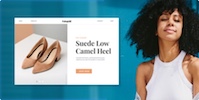 Create your own unique website with customizable templates.