ShAMELESS PLUGS and other stuff
Believe it or not, Sam Bradford is a read-option quarterback here in Minnesota.

Bradford was a multisport star growing up in Oklahoma, standing out among his peers in basketball, hockey and, well, you name it. But Bradford, who has had his left knee surgically repaired twice, is not known as a runner in the NFL.

Instead, the Vikings ask him to execute plays with a run-or-pass option, also known as packaged plays, to rely on his brain, not his legs, to put defenses in a bind.

"Those, to me, are what you can do with guys that aren't necessarily runners because he's either handing off or throwing a quick pass," said Scott Turner, the Vikings quarterback coach and son of Norv Turner, the offensive coordinator.

Midway through the first quarter of the Week 4 win over New York, the Vikings faced first-and-10 in Giants territory. They lined up three wide receivers on Bradford's right with running back Jerick McKinnon beside him in the backfield. On this play, he could either hand off to McKinnon or whip the ball out wide.

Standing in the shotgun and scanning the defense, Bradford counted two Giants defensive backs to his right. With a 3-to-2 numbers advantage, his pre-snap read was an easy one — throw the quick bubble screen to Cordarrelle Patterson.

With his two fellow wide receivers tying up a pair of Giants defenders, Patterson nearly broke loose for a 41-yard touchdown but was tackled for a 21-yard gain.

"It's a way to make the defense cover the whole field," Scott Turner said. "You stretch them out horizontally … and if you get a look, you throw it out there. If you don't get the look, you're running the run. It's really a numbers game."

The Vikings are one of many NFL teams that are using run-pass options, or RPOs in coachspeak, to use those numbers to their advantage. While they are much more common in the wide-open spread attacks in the college ranks, he guessed that every NFL offense is now using run-pass option plays in some capacity.



Read the rest of this story at StarTribune.com

...
Powered by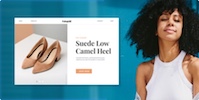 Create your own unique website with customizable templates.