ShAMELESS PLUGS and other stuff
Not long after the Vikings' buses rolled up to Cedar Park Elementary in Apple Valley yesterday and the players and coaches spread out to finish building the new playground there, two quarterbacks were spotted kneeling in a quiet corner of the schoolyard with paintbrushes, side by side.

Teddy Bridgewater, the team's quarterback of the past and maybe the future again eventually, painted in purple. Sam Bradford, the quarterback of the present, dipped his paintbrush in yellow. Their smiles and small talk seemed genuine as they used wooden storage bins as their canvases.

It's been five months since coach Mike Zimmer announced that Bradford would be his starting QB in 2017 and used his post-season press conference to also encourage Bridgewater to worry only about his rehab.

Bridgewater has certainly done his part, making enough progress since his devastating knee injury last August to be cleared to drop back and throw passes to uncovered receivers during the past few weeks of practice. "He still has a long way to go," Zimmer cautioned last week, but Bridgewater is now out there for OTAs, literally looking over Bradford's shoulder.

Bradford said he is not worried about how that could affect his status.

"You're always trying to earn your spot," he said during a break from painting. "I think in this business you have to step on the field every day and prove it regardless of where you're at or who you are."

Read the rest of the story at StarTribune.com

...
Powered by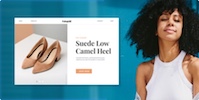 Create your own unique website with customizable templates.