ShAMELESS PLUGS and other stuff
One year from Saturday, on Feb. 4, 2018, the translucent roof at U.S. Bank Stadium will be reverberating and the flash of cameras will reflect off the venue's giant glass doors during the opening kickoff of Super Bowl LII.

Is there any chance a Vikings player will be waiting to catch that kickoff?

No team ever has played in a Super Bowl in its home stadium, in part because the teams that call South Beach and Bourbon Street home have not built consistent contenders in recent years, Los Angeles did not have a team for two decades, and because holding the big game in New England or Pittsburgh or, gasp, Green Bay in the middle of winter is a hard sell.

Mostly, though, that factoid probably can be chalked up to coincidence.

The Vikings over the next year will get an opportunity to buck the trend. The decisions that coach Mike Zimmer, General Manager Rick Spielman and the team's front office make in the next three months will be pivotal as they try to pick up the pieces of one of the most disappointing seasons in franchise history and assemble a team capable of going all the way.

In the days leading up to their loss at Lambeau Field last month, the beatdown that eliminated the Vikings from playoff contention, Zimmer admitted his team had taken a step back from 2015, when it was a 27-yard kick away from advancing to the NFL's Elite Eight.

The rash of injuries to seemingly every offensive tackle within a 200-mile radius, the surprising resignation of offensive coordinator Norv Turner, the head coach missing a game because of emergency eye surgery, and the rest of the drama all factored into the Vikings going from 5-0 to .500. But the reality is that the talented group that was left standing underachieved, too.

Since the 2016 season ended four weeks ago, Zimmer has been trying to determine what he could have done differently to pull the Vikings, who had six players invited to this weekend's Pro Bowl, out of their tailspin. Spielman and his staff, meanwhile, are finalizing an offseason plan they hope will take the Vikings more than a couple of steps forward in 2017.

The Vikings have a lot of work to do. But making next year's Super Bowl at U.S. Bank Stadium a home game is within the realm of possibilities.

Read the rest of the story at StarTribune.com

...
Powered by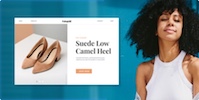 Create your own unique website with customizable templates.