ShAMELESS PLUGS and other stuff
After Blair Walsh followed up his shocking playoff miss in January with a horrific start to his 2016 season last weekend, special teams coordinator Mike Priefer made no mistake about it: The kicker's continuing issues are all mental.

"We have confidence in him — the players, the coaches," Priefer said Thursday. "But he's got to have confidence in himself."

Walsh, whether in defiance or denial, continues to insist his confidence is not shattered. And after the season-opening 25-16 win over the Tennessee Titans, during which Walsh missed two field-goal attempts and an extra-point try, he said any concern when it comes to his performance is merely media "drama."

But it is clear, even if they won't admit it publicly, the Vikings are concerned.

"Right now, I would never look for another kicker," Priefer said. "I know Blair is our guy. Coach [Mike] Zimmer said it after the game, [that] he's our guy but he has to make those kicks. He was disappointed just as much as we were disappointed that he missed them. Going forward, he's going to be the guy."

It felt at the time as if Priefer was trying to reassure Walsh, not placate his critics.

Read the rest of the story at StarTribune.com

...
Powered by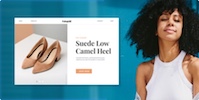 Create your own unique website with customizable templates.