ShAMELESS PLUGS and other stuff
Norv Turner's digital playbooks were not ceremonially bashed with a sledgehammer Wednesday morning or buried deep in one of the Winter Park practice fields.

The bad news is that after Turner's stunning resignation the Vikings, in the short term at least, still will be running the same offense that yielded 11 sacks and produced only 20 points in back-to-back losses in Philadelphia and Chicago.

The good news is that it is also the same offense that topped 350 yards and put up 24 points in each of the team's blowout wins over New York and Houston.

With only four days to prepare for the Detroit Lions, hitting Control+ALT+Delete was not an option for interim coordinator Pat Shurmur. In the short term, he will have to pick the best parts of what is already there in a Vikings playbook that was theoretically Turner's but also has Shurmur's fingerprints all over it.

That's why Wednesday afternoon, after the players had a couple of hours to process the news that Turner had stepped aside, Shurmur's message in his first team meeting as the new offensive play-caller was to not expect an instant overhaul.

"He's not going to come in and change everything," tight end Kyle Rudolph said. "But we're going to try to get back to some of the stuff we had success with."

Slowly over the coming weeks, and hopefully in time for the playoff push, Shurmur will be able to, if he wants, further integrate into the 31st-ranked Vikings offense the West Coast passing concepts he learned under Andy Reid while possibly sprinkling in some of the breakneck pace he watched Chip Kelly play at for three years.

But it is fair to wonder if Shurmur has enough time and, perhaps more important, enough healthy bodies to get the banged-up Vikings offense back on track.

Read the rest of the story at StarTribune.com

...
Powered by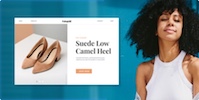 Create your own unique website with customizable templates.