ShAMELESS PLUGS and other stuff
Before strapping on the pads and applying eye black, before his head hits the pillow around 10 p.m. for a long night of slumber, before even the Vikings' final walkthrough every Saturday morning, Harrison Smith starts his preparation for his mentally draining and physically punishing Sunday afternoons with a donut.

The hard-hitting Pro Bowl free safety prefers a no-frills glazed croissant.

"It's kind of like the first step," Smith said. "You've done most of your work and you're starting to gear up for the game. You know it's almost time to play."

At around 7:45 Saturday morning, nearly 28 hours before the undefeated Vikings play host to the Houston Texans at U.S. Bank Stadium, Smith and about two baker's dozens of teammates will gather in Eric Sugarman's modest-sized training room at Winter Park. For about a half-hour, they will share stories, laughs and, well, donuts.

The aptly named Donut Club was first established in that room in 2008. Since then, it has quadrupled its membership and adopted a short but strict list of rules, and last year Sugarman, the team's head athletic trainer, had gray T-shirts printed for "card-carrying" members, of which there are between 20 and 30.

The club is all about team bonding and a mutual love of donuts. But the devouring of donuts means something different to each member.

Read the rest of the story at StarTribune.com

...
Powered by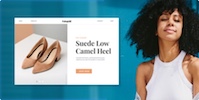 Create your own unique website with customizable templates.