ShAMELESS PLUGS and other stuff
This is not a bad year to be searching for a replacement for one of the greatest running backs in NFL history.

At the NFL scouting combine this past week, top Philadelphia Eagles executive Howie Roseman called this stacked running back class "historic." Carolina Panthers coach Ron Rivera raved about the variety of skill sets at the position. Vikings General Manager Rick Spielman again trumpeted that it is the greatest group he has ever seen.

"To be honest with you, I can't remember a year where the draft class at running back is this deep," he said Wednesday.

A day earlier, the Vikings announced that they would not pick up the 2017 team option for Adrian Peterson, the leading rusher in franchise history. So Peterson this Thursday will officially become a free agent for the first time in his career, though the Vikings would welcome him back at the right price.

"I think this is a good chance for him to go out and test the market and see what his value is," coach Mike Zimmer said. "I think he understands there's also a big benefit in finishing your career with one team."

Regardless of whether Peterson re-signs with the franchise that fell in love with him this time a decade ago, the Vikings will look to the draft to find his replacement, whether that young back will do it in 2017 or share Vikings carries with Peterson for a year or two before taking over for the fading superstar full-time.

In this deep class of backs, filled with record-setting runners and interesting back stories, both team-building philosophies might prove to be successful after April's draft.

In the meantime, let's get to know five of the most intriguing backs at the combine.



Read the rest of the story at StarTribune.com

...
Powered by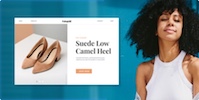 Create your own unique website with customizable templates.