ShAMELESS PLUGS and other stuff
It is those moments like the one in Nashville, when his father was waiting afterward to congratulate him for his game-changing pick-six in the Vikings' season-opening win over the Tennessee Titans, that the reality of their unlikely reunion hits Eric Kendricks like, well, a middle linebacker.

For much of his childhood, his father was out of his life, lost in the haze of drug addiction. Marvin Kendricks, having given in to his demons, had left Eric with few answers and a world of pain and Eric's mother, Yvonne Thagon, with the burden of raising three children by herself.

"But through it all, me and my family, we stayed positive," Eric said.

Now the young boy who was dragged along when his father went to get high is 24, a UCLA graduate and, as one of the most promising young linebackers in the NFL, a key cog in a third-ranked Vikings defense that must stand tall for a team that may need to win out to make the playoffs.

And with Marvin having found God and sobriety, and Eric having found the ability to forgive him for many mistakes, Marvin is along for the ride.

"That's the beauty of my struggle," Eric said. "Just seeing how far me and my family have come, the progress we've made, anything is possible."

Read the rest of the story at StarTribune.com

...
Powered by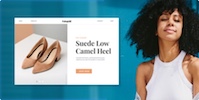 Create your own unique website with customizable templates.