ShAMELESS PLUGS and other stuff
This spring, as Blair Walsh was trying to get his groove back and Kai Forbath was gearing up for an offseason kicking competition in New Orleans, the two took turns booting balls at UCLA during their now-annual workouts with Jeff Locke and Kevin McDermott.

Months later, after Walsh never regained it and was waived by the Vikings, Forbath — who had been out of work since September — got the call to replace Walsh on Tuesday morning.

"It actually is pretty crazy," Forbath said Wednesday. "We train together every offseason — me, Jeff, Blair and Kevin. That's like our little group in the offseason. It's a tough business and I've learned it. And it's too bad he's having to go through it now, too."

Walsh missed his NFL-high fourth extra-point attempt in Sunday's 26-20 loss to the Washington Redskins. That came a week after he missed another extra point, had a field-goal attempt blocked and botched a late kickoff in the 22-16 overtime loss to the Detroit Lions.

Walsh, who never bounced back after his infamous playoff miss in January, made only 12 of his 16 field-goal attempts this season and 15 of 19 extra-point tries.

"It was just something we felt like we needed to do, kind of move forward," coach Mike Zimmer said. "We're all accountable for the things we have to get done, and I think we gave him a lot of opportunities. Although, Blair's a great kid, and it was hard to do."

Read the rest of the story at StarTribune.com

...
Powered by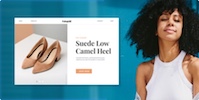 Create your own unique website with customizable templates.