ShAMELESS PLUGS and other stuff
The Adrian Peterson era in Minnesota officially ended a little after midnight Thursday, when the Vikings and new running back Latavius Murray finally reached a compromise to end a marathon negotiation that had crawled into another day.

Murray flew into town Tuesday and dined with key Vikings decision-makers that night. He first arrived at Winter Park the following morning. His official visit stretched into early Wednesday evening. And Murray needed to log onto the internet to participate in an online class for his MBA degree at Syracuse.

So the Vikings set up the 27-year-old with a computer in a conference room and turned their focus to free-agent tight end Jared Cook, who was also visiting Wednesday. After Murray's 90-minute class concluded and after Cook caught a flight to the Bay Area, the snail-paced negotiation with his agent, Ryan Tollner, continued on.

As contract talks continued late into the night, Murray stayed sharp by devouring a few Mr. Goodbar candy bars. Around midnight, a deal looked imminent.

Sensing that, General Manager Rick Spielman placed a call to Peterson's agent, Ben Dogra, to inform him they were about to sign another running back. Finally, a little bit before 1 a.m. Thursday, Murray put pen to paper on a three-year deal worth $15 million that includes $8.5 million guaranteed, per a league source.

"It was a late night, but we got things done on both ends," Murray said Thursday afternoon on a conference call with local reporters. "And that's all that matters."

Once the deal was official, Spielman, the sleepy-eyed GM, sent Peterson a text message to let him know that Murray had been signed. Later in the day Thursday, Spielman spoke with Peterson on the phone. So did team ownership, Spielman said.

And just like that, the Adrian Peterson era in Minnesota had come to a quiet close.

Read the rest of the story at StarTribune.com

...
Powered by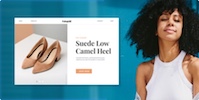 Create your own unique website with customizable templates.