ShAMELESS PLUGS and other stuff
On Friday morning, the spandex gets squeezed on and the whistles busted out as on-field workouts begin at Lucas Oil Stadium, the home of the NFL's scouting combine. Millions lounging on their sofas will tune in to watch draft hopefuls zigzag around three orange cones.

In its fourth decade, the combine has become a spectacle, where a record time in the 40-yard dash this year would win somebody their own private island (thanks to Adidas) and any blooper is sure to go viral (Google "Chris Jones wardrobe malfunction" … as long as you aren't at the office).

But sometime in the early 1980s, one of the combine's most useful drills, the three-cone drill, was discreetly developed by the late C.O. Brocato, who was a legendary scout for the Houston Oilers/Tennessee Titans.

"C.O. was a guy people respected. He did a lot of things differently," said Gil Brandt, another scouting pioneer who helped build the early Dallas Cowboys dynasty. "I don't know [how he got that idea]. Back then, people didn't share a lot of information like they do now. It was highly secretive."

Because of that secrecy, Brandt, a human encyclopedia of NFL draft history, is unable to pinpoint the exact year that Brocato came up with the drill. He guesses it was a couple of years after the late Al Davis, who coached and owned the Oakland Raiders, came up with a comparable drill in 1982.

"Al Davis had a similar drill they called the four-square drill," Brandt recalled this week. "That was one of those things that never caught hold."

The three-cone drill did. Gradually. It took years to become commonplace. But it is one of the drills NFL talent evaluators will watch closest this week, especially when the running backs and DBs are up.

Read the rest of the story at StarTribune.com

...
Powered by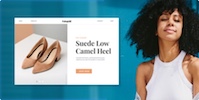 Create your own unique website with customizable templates.