ShAMELESS PLUGS and other stuff
A couple of bloody plush toys still littered the locker room Friday as a reminder of the danger in the Vikings feeling too fat and happy.

Before dismissing his 5-0 team for the bye week, coach Mike Zimmer scattered stuffed animals of the feline variety throughout Winter Park. At some point, someone in the locker room cut their throats and splattered them with red paint.

Hanging on the larger cat in the locker room was a sign that read "Fat Cats Get Slaughtered."

Two days later, in a 21-10 horror-show loss to the Philadelphia Eagles, the Vikings got manhandled up front by the Eagles, coughed up four turnovers and lost their first game of the season to a formidable but inferior opponent starting a rookie quarterback.

After the game, which Zimmer quickly called "embarrassing," he listed most, but not all, of the miscues that cost his lethargic Vikings at Lincoln Financial Field on Sunday.

"I'm very disappointed," Zimmer said. "We turned the ball over offensively, we didn't block people, we dropped balls, we got the quarterback hit, we [need] 2 inches and we can't convert on third down or fourth down, we got three shots in the red zone in the first half, we throw an interception, we gave up a 98-yard kickoff return, we fumbled a punt. If you're going to do those things, you have no chance to win."

The loss, squandering another stifling performance from Zimmer's defense, exposed the plot of how the Vikings' Super Bowl hopes might ultimately get killed off in January.

Read the rest of the article at StarTribune.com

...
Powered by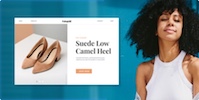 Create your own unique website with customizable templates.