ShAMELESS PLUGS and other stuff
In an election year, Captain Munnerlyn is hitting the campaign trail.

When the Vikings secondary arrived in Mankato late last month, they were outfitted in team-issued swag that supported the cornerback's campaign. On those T-shirts was an oversized nickel with his bust — the forehead and all — instead of Thomas Jefferson. The nickel read "In Captain We Trust."

Munnerlyn's platform is simple yet smart. He believes cornerbacks who cover the slot, known in football vernacular as nickelbacks, should be added to the Pro Bowl ballot, differentiating it from the outside corner position.

"Last year, I played almost 70 percent of the snaps. Fullback, they make the Pro Bowl and they're not even on the field half of the time, you feel me?" Munnerlyn said. "It's a position. It's a position! It's like a starting corner. The league has evolved into a passing league where they have three receivers out there. I definitely feel like we should be in the Pro Bowl."

Read the rest of the story at StarTribune.com





...
Powered by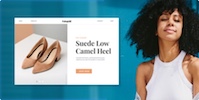 Create your own unique website with customizable templates.