ShAMELESS PLUGS and other stuff
Mike Zimmer and Teddy Bridgewater were nowhere to be seen Wednesday when the Vikings gave the media their first glimpse at one of their organized team activities.

Bridgewater created a lot of buzz Tuesday when the Vikings released a slow-motion video, complete with theatrical music, of the quarterback throwing three passes during a practice. But the team said he was excused Wednesday for a scheduled visit with his doctors, so there was no opportunity for reporters to gauge his physical status live and in real time.

Zimmer, meanwhile, remains at his ranch in Kentucky after the coach reluctantly agreed Monday to take a leave of absence so he could focus on his recovery from his latest eye surgery away from Winter Park. That left Zimmer's three coordinators and defensive line coach Andre Patterson, who broke down the huddle after practice, to direct the team.

So, Jerick McKinnon, what has it been like not having Zimmer around this week?

"Quiet," the running back said, his eyes darting around, almost as if he expected the crotchety 60-year-old coach to pop out from around the corner and make him run a lap.

By all accounts, the first two OTAs went smoothly without Zimmer, who has had eight surgeries on his troublesome right eye since November, barking at players. Despite those daily ear-dentings, players do wish their coach was here but are happy to see he is prioritizing his health after watching him struggle with vision issues for months.

Read the rest of the story at StarTribune.com

...
Powered by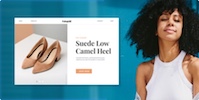 Create your own unique website with customizable templates.