ShAMELESS PLUGS and other stuff
Sunday, when concern about his starting quarterback was at its pinnacle, Scott Turner stood, hand on one hip, surveying his motley crew of quarterbacks.

Teddy Bridgewater was technically practicing but had not yet been cleared to throw. Instead, he posed as a defensive back, running around and playfully trying to bat down the passes of undrafted rookie Joel Stave and newcomer Brad Sorenson — so new he didn't even have a name stitched on his jersey.

Top backup Shaun Hill, whose "veteran day" had turned into a veteran weekend, stood and watched the warmup drill next to second-year QB Taylor Heinicke, who was still in a walking boot after a July night started with a late movie and ended when he kicked in a locked glass door and severed a tendon.

Hey, at least this was the middle of August, not the middle of a playoff push.

"You like to deal with those situations in practice rather than the games," Turner said with a slight chuckle on Wednesday, when BridgewaterGate had seemingly come to an end. "That's part of my job to have those guys ready."

Read the rest of the story at StarTribune.com

...
Powered by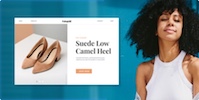 Create your own unique website with customizable templates.