ShAMELESS PLUGS and other stuff
When Joe Banner first heard back in early September that the Vikings, in a desperate position after losing Teddy Bridgewater, had traded their 2017 first-round draft pick to the Philadelphia Eagles for Sam Bradford, he felt it was a bold gamble he himself would not have been willing to make.

During his 17 years as president of the Eagles, which ended in 2012, Banner displayed a patient approach to team-building in the hopes of keeping their window of contention open as long as possible. He was successful, with the Eagles making nine playoff appearances in an 11-year span and playing in five NFC Championship Games, though they never won a Super Bowl.

"My hesitation with the deal was driven by my philosophy, which is to never really go all in on one year, because anything can happen," Banner said in early December. "Anything from a bad bounce to a bad officiating call to crucial injuries can derail a season. And they're living it."

In the days after Bradford's first start, an impressive win against the rival Green Bay Packers at U.S. Bank Stadium, the Vikings put left tackle Matt Kalil and running back Adrian Peterson on injured reserve. Right tackle Andre Smith joined them a few weeks later. Veteran tackle Jake Long, signed off the street, survived four games before his body gave out.

The Vikings, after winning their first five games, were officially eliminated from playoff contention last weekend. All the injuries that piled up along their offensive line, which made the offense unsalvageable, were the main reasons why the Vikings will be finishing their once-promising season Sunday with a meaningless home game against the Chicago Bears.

But one of the brightest spots in this disappointing season was Bradford. He took a beating behind what was left of that line and still delivered the best statistical season of his career. And, with another accurate afternoon Sunday, he could claim the NFL's single-season completion percentage record.

Still, asked to look back on the trade, analysts have offered mixed opinions.

Read the rest of the story at StarTribune.com

...
Powered by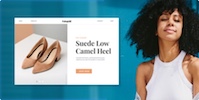 Create your own unique website with customizable templates.