ShAMELESS PLUGS and other stuff
A few days before traveling to Indianapolis for the NFL scouting combine and two weeks out from the start of free agency, Rick Spielman walked into his sit-down with local beat reporters with an offseason plan.

No, the longtime Vikings general manager literally brought a plan.

It was printed in a single-digit font size on white, legal-size card stock with grades for every Vikings player, alongside their ranking of NFL draft prospects and lists of free agents and potential salary cap casualties from other teams. Spielman, wisely, kept that piece of paper at a distance.

"If you can read the names, I'll back up," he joked Thursday morning.

Before folding the paper in half and tucking it safely under a notebook, Spielman used that prop to explain that despite all the options available in free agency and the draft, improvement must start from within.

"You can look back at this season and there could be a million different'' excuses for what happened. ''But we get measured on wins and losses, and we were 8-8 and we have to really look at ourselves," he said before his cellphone went off, blaring the sound of a Vikings horn.

"To be honest with you," he said, "I wake up every morning ticked off that we're 8-8 because I know that is not acceptable by the standards that we place on ourselves. We have to do everything we can heading into this offseason to address the needs and areas we [can improve]."

Read the rest of the story at StarTribune.com

...
Powered by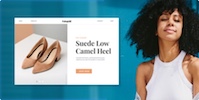 Create your own unique website with customizable templates.