ShAMELESS PLUGS and other stuff
On April 29, members of both sides of Rodney Adams' family gathered at his grandma's place in St. Petersburg, Fla., to watch the final four rounds of the NFL draft.

Among them were the father who when Adams was a kid sometimes woke him up at 5 a.m. to run laps and routes at the neighborhood park and the grandmother who helped keep the speedy wide receiver forging ahead when tragedy struck.

And while Adams' heart still aches from the untimely death of his mother 3 ½ years ago, the thought of her flashed into his mind seconds after the letters "M'' and "N'' popped up on his caller ID that Saturday afternoon, near the end of the fifth round of the draft.

His family hushed when Adams answered the call. On the other line was Vikings coach Mike Zimmer, who had a question for Michelle Conway Scott's son.

"When I said, 'Yes sir, Coach, I'm ready to be a Viking,' that's when everybody just lost it. I couldn't hear a thing on the phone," Adams said Friday. "When the Vikings called me, it was like everything had paid off. There was a lot of emotion. Everyone was crying, saying that my mom would be proud. It was amazing."

Adams, who turned heads over the weekend during the team's rookie minicamp at Winter Park, agrees that his mother would be beaming now, after he transferred from Toledo and starred in South Florida. But if she still were alive, she would remind him that his story is far from complete.

Read the rest of the story at StarTribune.com

...
Powered by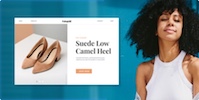 Create your own unique website with customizable templates.