ShAMELESS PLUGS and other stuff
Hello! It's been a while, so I figured I would throw up a quick post to update everyone on my status.

As you probably know if you're reading this site, I left the Minneapolis Star Tribune at the end of July so that my family could move back to the East Coast, specifically New England, where my wife is from. We took a leap of faith and left Minnesota without jobs lined up here. We decided to initially set up camp in Maine, where her mom is located. But our efforts to find employment in Portland, the beautiful port (duh) city where we were wed five years ago, were fruitless. So we are on the move again.

My wife, who is smart and creative and qualified for infinitely more jobs than I am, has landed a great job in the Boston area. So we are moving to the northern suburbs of the city, most likely in New Hampshire but possibly Massachusetts. While I am first and foremost stoked for my wife, who put her career on the backburner three years ago so we could move to Minneapolis for mine, this will also present me with more opportunities to get back into the journalism industry, which has been my goal all along.

So, if you could use an experienced reporter and award-winning blogger in the Boston area or southern New Hampshire, please shoot me a note at mjvensel@yahoo.com. I've really enjoyed the past two months at home with my two young kiddos. But I'm ready to dust off my keyboard and get back to work.

Powered by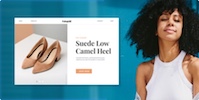 Create your own unique website with customizable templates.