ShAMELESS PLUGS and other stuff
I want to pass along some important personal news before I get scooped on this story, too. I am in a melancholy mood today as I must share that this summer I will be leaving the great state of Minnesota, and therefore the Star Tribune and the Vikings beat, to move to New England.

In the three-plus years since I arrived in March of 2014, our family doubled in size much sooner than my wife and I anticipated. And while we quickly recognized that this is an awesome place to raise our two young ones, especially since we hope to put them in hockey skates when they are old enough, we want to be a few miles away from our extended family, not 1,500.

I will miss the juicy burgers and tots at the Blue Door Pub, strolling around the beautiful lakes in the city and the Minnehaha Falls in my hood and all the hockey -- especially the weekend skates with Mike Kottke's group, which graciously welcomed this total stranger when I moved here.

I'll also miss my kind coworkers at the Star Tribune, an #elite paper that gave me an opportunity in 2014 for which I will forever be grateful. Ditto for the helpful folks with the Vikings and my talented competitors on the Vikings beat who helped keep light this sometimes-stressful job.

And last but not least, I will miss the many diehard Vikings fans who read my work, listened to our silly Access Vikings Podcast and interacted with me on social media (well, the ones I haven't blocked). Thanks for reading and listening. I hope I kept you informed and entertained.

I am not sure what my next move will be professionally. I hope to remain in journalism so I can continue to tell the remarkable stories of the people who play, coach or hold other important roles in the games we all love. But I am open-minded about my future as we pack up and head east.

I'll keep you guys posted on that. But I'm not leaving quite yet. I have in the works some Vikings stories that you should really enjoy. And I plan to make the most of my final days in Minnesota, a place that has given me a bunch of good friends and fond memories the past few years.

Powered by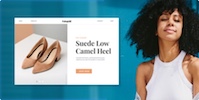 Create your own unique website with customizable templates.