ShAMELESS PLUGS and other stuff
To count down the days until Vikings rookies, quarterbacks and select veterans report to Mankato on July 23, we have revealed our ranking of the 17 most important Vikings players heading into the 2017 season.

Considering Sam Bradford plays the most important position in the sport and is also in a contract year, we aren't going to overthink this one.

Simply put: how Bradford plays in 2017 will not only factor significantly into whether the Vikings return to the playoffs, his performance is also likely to impact how they proceed at quarterback beyond this season.

Bradford was probably better than the Vikings expected from him last season given the unusual circumstances that led him to Minnesota.

They traded their first-round pick to acquire him in early September after Teddy Bridgewater was lost for the season with a knee injury. Two weeks later, Bradford made his first start, lighting up the Packers at home. Despite being under near-constant pressure all season long and having no running game to support him, he put up career-best numbers.

Bradford was far from perfect. His gaffes in Philadelphia, Washington and Detroit loomed large as the Vikings missed the playoffs and his reluctance to throw beyond the sticks on third down drove some fans batty.

But his record-setting completion percentage, solid 7.0 yards-per-attempt average and 4-to-1 touchdown-to-interception ratio suggested that if he can finally find stability in his star-crossed NFL career, maybe, just maybe, the 29-year-old can be one of the top dozen passers in the league.

Read the rest of the story at StarTribune.com

...
Powered by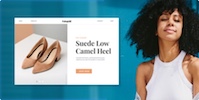 Create your own unique website with customizable templates.