ShAMELESS PLUGS and other stuff
Matt Asiata, still dripping after a shower and sporting a white towel around his waist, strolled back into the locker room at Winter Park around 11:30 on Wednesday morning. He seemed puzzled as reporters and cameramen swarmed him.

He had no idea that offensive coordinator Norv Turner had resigned hours earlier.

"I'm speechless. … That's crazy," the running back said.

Turner, who had called plays for the Vikings the past three seasons, arrived at Winter Park at 6:30 a.m. Wednesday and walked into Mike Zimmer's office. He informed Zimmer that he was resigning. The head coach said he had no idea that Turner, "his right-hand man," might walk away and insisted he had not considered shaking up his offensive staff.

"I was very, very surprised," Zimmer said.

Turner's stunning resignation came two days after the Vikings produced only 258 yards of offense in a 20-10 loss to last-place Chicago. It was the second consecutive game, both of them double-digit losses, during which the offense managed only three points in the first three quarters.

Calling it "the hardest decision I've ever made," Turner said he resigned because he and the Vikings were not on the same page about the direction of their struggling offense.

"It's the hardest decision based on a number of circumstances that I'm not going to go into," Turner told the Star Tribune. "A tough day. Tough day. But I got the utmost respect for Mike. I think he's as good a coach as I've been around. But it just got to the point where I didn't think it was going to work with me. So I removed myself."

He added: "I truly think this move may end up being a positive thing for the Vikings."

Read the rest of this story at StarTribune.com

...
Powered by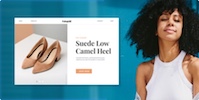 Create your own unique website with customizable templates.