ShAMELESS PLUGS and other stuff
There was frustration — but not fluster — as the Vikings defense huddled around coach Mike Zimmer at halftime in the locker room at Nissan Stadium.

The Tennessee Titans, using more misdirection than a Las Vegas magician, had just pieced together a 13-play touchdown drive late in the second quarter to seize a 10-0 lead over the reigning NFC North champions. By the time they had stomped their way into the locker room, the Vikings had five, maybe six minutes to make adjustments.

There was no frantic scribbling on a whiteboard or any fiery speeches from the head coach. Instead, Zimmer and his assistants showed his defenders how a few busted plays had gone wrong and simply told them that he wanted to scale things back.

"We weren't reeling. We felt good about where we were," linebacker Chad Greenway said after the Vikings rallied for a 25-16 victory. "It was just getting back to our base calls and playing ball."

In other words, it was time to stop worrying about all the smoke and mirrors from the Titans and to start imposing their own brand of "exotic smashmouth" on defense.

Thanks to a dominant second-half performance from Zimmer's deep and talented defense and a tide-turning pick-six by linebacker Eric Kendricks, the Vikings on Sunday avoided a second consecutive season-opening upset at the hands of an inferior opponent. They scored two defensive touchdowns in a game for the first time since 2007 and put 25 consecutive points on the board as they cruised to victory.

Read the rest of the story at StarTribune.com

...
Powered by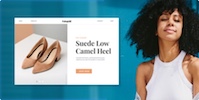 Create your own unique website with customizable templates.