ShAMELESS PLUGS and other stuff
Not too long ago, the Vikings seemed poised to join the pantheon of the greatest defensive teams of all time. Around these parts, as Mike Zimmer's defense carried the Vikings to a 5-0 start, the only thing worth debating was whether the 2000 Ravens, 1985 Bears or Steel Curtain Steelers should be second on the list.

The Vikings scored a pair of defensive touchdowns to single-handedly win the season opener. They started the latest "What is wrong with Aaron Rodgers conversation?" They pummeled Cam Newton, another superstar quarterback. They made DeAndre Hopkins disappear and Odell Beckham Jr. throw another temper tantrum.

Even in a double-digit loss in Philadelphia, their defense played well enough to win, forcing four turnovers and limiting the Eagles to 239 yards of total offense.

But since then, glimpses of greatness have been sparse. More often, the Vikings defense looked closer to average as pressure mounted to halt the team's slide.

Eager to produce more big plays to prop up an underperforming offense that is now three weeks removed from a coordinator change, the defenders, including some of the team's brightest stars, are now chasing plays instead of staying within the scheme. As a result, Zimmer's tight-knit defense has begun to unravel. That group needs to bind back together to keep the slumping team's playoff hopes from fading further.

"We've just got to get back to being us," cornerback Captain Munnerlyn said. "I feel like we've been playing poorly, because when the team needed us to step up, we didn't. The first five weeks, any time we needed to get off the field or get a turnover or make a big play, we did. The past few games we haven't been doing that."

He added: "I don't know if we've been pressing too hard or if guys have been trying to do other people's jobs. We've just got to get back to being one of 11."

Read the rest of the story at StarTribune.com

...
Powered by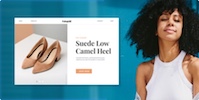 Create your own unique website with customizable templates.