ShAMELESS PLUGS and other stuff
Late Tuesday morning, coach Mike Zimmer huddled the Vikings up at midfield. The players were two days removed from their fifth consecutive victory to open the season and minutes away from being dismissed for their bye week. They would not have to be back in the building until Monday.

Zimmer's huddle was brief, his message simple:

Stay in shape and stay out of trouble

.

One player, a practice-squad offensive lineman, ignored that last part. Isame Faciane was arrested early Wednesday morning by St. Louis Park police on suspicion of driving while intoxicated after he wove around construction barriers to travel the wrong way down an off-ramp.

A couple of years ago, the headlines on local news websites and national NFL blogs such as Pro Football Talk might have read, "Yet another Vikings player arrested." But this was the team's first known arrest since December 2014. According to a database of NFL player arrests compiled by USA Today, that was the longest the Vikings had gone between arrests since 2000, which is as far back as their database goes.

Some members of the organization were more proud of that off-the-field streak than the five consecutive wins that have made the Vikings the NFL's lone unbeaten team.

In an effort to make the Vikings an organization that fans will be proud of for what their players do away from the football field, too, their top decision-makers say they have been more selective about the type of characters they bring in to their locker room.

And their player development staff continues to try to put all of their players in position to thrive once they walk out of Winter Park — whether it is for the bye week or for good upon their retirement from football.

Of course, it's up to the players to steer clear of trouble. But the current regime believes that incidents like Faciane's arrest will not be the norm under their watch.

"I know it's important to me that we represent the fans and the Twin Cities [the right way]," Zimmer said in June, at the start of a second straight quiet summer.

Read the rest of the story at StarTribune.com

...
Powered by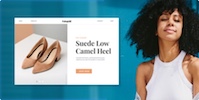 Create your own unique website with customizable templates.