ShAMELESS PLUGS and other stuff
The NFL will permit teams to use one of their precious draft picks on Oklahoma running back Joe Mixon, who in turn will be allowed to earn a seven-figure salary while employed in the league.

But the NFL did not let the polarizing prospect attend its annual job fair, creating perhaps the biggest talker at this week's scouting combine.

While some NFL coaches and general managers the past two days have publicly echoed the company line, others have been outspoken about the league's decision to not invite Mixon, Mississippi quarterback Chad Kelly and other draft prospects with varying degrees of off-the-field issues.

Detroit Lions General Manager Bob Quinn called the decision to leave Mixon and others home, which is a change in the NFL's philosophy this year, "really disappointing" and said it's "really unfair" to those prospects.

"We come here to see the best college football players," Quinn said. "So there's 330-340-some-odd players here and for [Mixon] not being here because of those issues, personally I don't think that's real fair because we have a lot of investigation that we want to do on him."

Mixon's "issues" are significant. In 2014, the Oklahoma Sooners standout knocked a young woman, a fellow student, to the floor with a punch at an establishment off campus after she shoved him in the chest. Mixon, then a freshman, was charged with a misdemeanor at the time of the incident and the University of Oklahoma suspended him for the entire 2014 season.

GM Rick Spielman, not wanting to ruffle feathers, declined to comment on the new policy. But coach Mike Zimmer expressed the same sentiment as Ravens coach John Harbaugh, saying the Vikings will look into Mixon and other non-combine players with troubling backgrounds away from Indianapolis.

Read the rest of the story at StarTribune.com

...
Powered by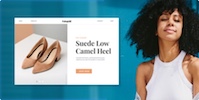 Create your own unique website with customizable templates.