ShAMELESS PLUGS and other stuff
The Vikings needed to make two important phone calls Friday before picking their new running back, Dalvin Cook, a speedy playmaker who at Florida State left in his wake ACC defenders on the football field and a few concerning incidents off it.

There was one more conversation, lasting 45 minutes, that General Manager Rick Spielman needed to have with Cook to feel comfortable drafting him.

And then there was the call he placed hours later to the Bengals, when he sensed Cook's slide would come to an end before the Vikings were on the clock.

"When he kept coming down the board, we felt he was just too talented of a player not to take a swing and try to go up and get him," Spielman said after the Vikings gave up one of their two fourth-round picks to trade up seven spots to pick No. 41 overall to select Cook, considered by many draft analysts to be a first-round talent.

In three years with the Seminoles, Cook, who left college after his junior year, rushed for 4,464 yards and 46 touchdowns, both Florida State career records. This past fall, the 5-10, 210-pound back rumbled for 1,765 yards and 19 scores. He was a unanimous All-America and a finalist for the Doak Walker Award.

"We felt that he was definitely one of the top two running backs in this class," said Spielman, who was wowed by Cook — in particular his "great balance" and his "great vision" — while watching Florida State's season opener in person this fall.

Read the rest of the story at StarTribune.com

...
Powered by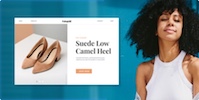 Create your own unique website with customizable templates.