ShAMELESS PLUGS and other stuff
As a new year started Sunday, the Vikings resembled the dominant team that rolled through their first five opponents this season, giving themselves and their long-suffering fans hope that 2016 might finally be their year.

Sure, a lot of that had to do with their visitors at U.S Bank Stadium, a bad Chicago Bears team that gave the ball away on their first two possessions and five times overall. Matt Barkley, their third-string quarterback at the start of the season, threw a pair of interceptions and coughed up a fumble.

But tight end Kyle Rudolph had a career game and quarterback Sam Bradford clinched the NFL's single-season record for completion percentage with another sharp performance as the Vikings cruised to a 38-10 win over the disinterested Bears in the season finale, finishing with an 8-8 record.

"It's a good win, but it's tough that it's the end of it," coach Mike Zimmer said. "We did things today like we did early in the year. We had turnovers. We played physical. We just didn't do it enough [late in the season]."

In the end, the only banner hung at the stadium in its first year of use was the one unfurled during the game by a pair of daredevil protesters.

Early in the second quarter, two protesters were spotted dangling from the rafters next to their large banner, which urged U.S. Bank to divest from the Dakota Access Pipeline. The game continued on as the protesters, one wearing a Brett Favre jersey, twirled above the crowd past the final whistle.

The protest provided more drama than what took place on the field, as the Vikings took advantage of early Bears turnovers to score on their first three possessions and take a 17-0 lead 20 minutes into the game.

Read the rest of the story at StarTribune.com

...
Powered by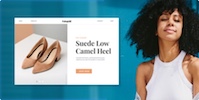 Create your own unique website with customizable templates.