ShAMELESS PLUGS and other stuff
The horn blared, scattering players across the two practice fields outside Winter Park early in Tuesday's organized team activity. Brian Robison raced to the corner of the field where the defensive linemen typically run through their position drills.

The veteran Vikings end reclaimed his spot at the front of the line, high-stepping his way over a row of purple pads laid on the turf. Clearly pumped to spend another morning on a football field, Robison then freelanced by high-fiving one of the uprights. Once he landed, he zipped back to encourage his fellow linemen as they finished the drill.

Several minutes later, after the earsplitting horn signaled the start of team drills, Robison was forced to stand still as he watched the starters from the sideline.

The sight of the defensive stalwart practicing with second-stringers was strange at first when spring practices ramped up a few weeks ago. But it has become more and more familiar as Danielle Hunter, a 22-year-old with a comic-book-hero build, uses his Mister Fantastic arms to put the clamps on Robison's old starting spot.

So how has Robison handled becoming a backup for the first time since 2010?

"Probably as good as anyone I've ever been around," coach Mike Zimmer said.

Read the rest of the story at StarTribune.com

...
Powered by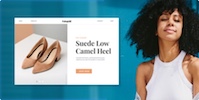 Create your own unique website with customizable templates.